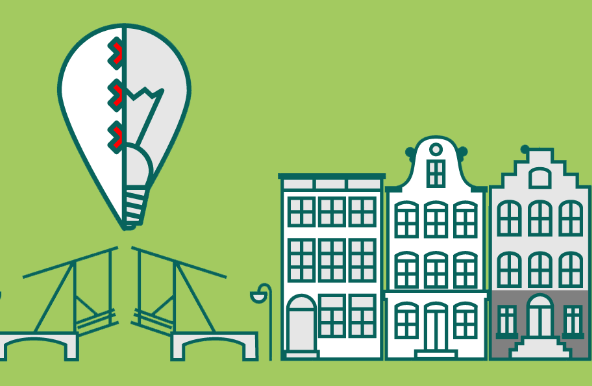 Startup in Residence programma 2.0
The applications for Startup in Residence 2.0 are open! We have a new website with new (14!) social challenges for which we are looking for a solution.
Thanks to you, last year was a great success. To make 2.0 at least equally successful, I want to ask you to spread the word about the programme. In the attachment you'll find some promotion materials to spread in your network, on social media or simply by hanging a poster.
The Startup in Residence Programme will run from November 2016 until March 2017, with a final event at the beginning of April. After thefirst pilot programme in 2015, the City has decided to run the programme again!
In the programme the startups are offered an intensive training programme, as well as the support of professional coaches or mentors. The startups will also be provided with working space and have access to the municipality's network.
If solutions prove successful, the City of Amsterdam will invest in them as investor or launching customer and thereby significantly kick-start the startup's career. The City of Amsterdam seeks to work with (starting) businesses in a transparent manner to translate good ideas into solutions to social issues.
https://startupinresidence.com/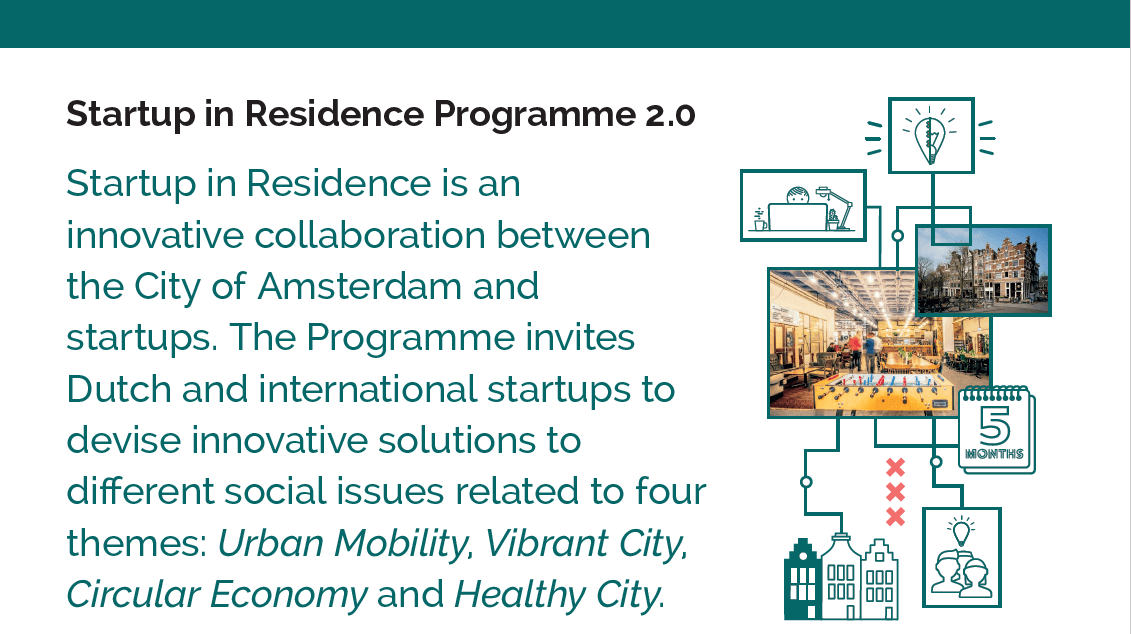 .